Jennifer Lopez Perfumes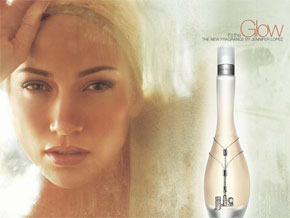 Jennifer Lopez, J-Lo is one of the most beautiful and glamorous women in the world and it is no surprise that her perfume range has proven to be popular. We have great prices on all her most popular fragrances at up to 80% off high street prices.
Jennifer Lopez is a singer, record producer, dancer, fashion designer and television producer. She is also the wealthiest person in Hollywood of Latin American descent.
She first ventured into the fragrance industry with Glow by J-Lo and this proved to be an instant hit which was followed up by Still and Miami Glow in 2003. Her perfume line continues to grow and go from strength to strength.



Jennifer Lopez J Lo Live Lux 15ml Eau de Parfum Spray

J Lo introduces a new limited edition fragrance Live Luxe. An exquisite multi faceted fruity floral and blend! Top totes of juicy pear exotic melon…




Jennifer Lopez Deseo 30ml Eau de Parfum Spray

Deseo by JLo is a sensual scent inspired by a midnight walk through a rain kissed tropical garden. A sparkling burst of fresh orange blossom and pink…




Jennifer Lopez Love at First Glow 30ml Eau de Toilette Spray

Love at first Glow by JLo takes you back to your first love. The scent described as 'a cloud of innocent sensuality'… The magic moment of…

CheapSmells.com

CheapSmells.com

CheapSmells.com




Jennifer Lopez Deseo 50ml Eau de Parfum Spray

Deseo by JLo is a sensual scent inspired by a midnight walk through a rain kissed tropical garden. A sparkling burst of fresh orange blossom and pink…




Jennifer Lopez My Glow 30ml Eau de Toilette Spray

A new women's fragrance with a complimentary baby story that capture's state of happiness and fulfilment at this special stage in her…




Jennifer Lopez Still 30ml Eau de Parfum Spray

This ultra feminine scent is a sheer spicy blend of soft notes and sophistication. Top notes of white pepper sandalwood and musk mix with ultra…

CheapSmells.com

CheapSmells.com

CheapSmells.com




Jennifer Lopez Sunkissed Glow 30ml Eau de Toilette Spray

Sunkissed Glow is a fruity floral 'evoking the feeling of warm sand on skin' and features notes of red grapefruit pineapple juice cassis…




Jennifer Lopez Glow After Dark 30ml Eau de Toilette Spray

Glow After Dark was inspired by the feeling you get when you're out at a nightclub with your friends celebrating and enjoying the nightlife….




Jennifer Lopez J Lo Live Lux 50ml Eau de Parfum Spray

J Lo introduces a new limited edition fragrance Live Luxe. An exquisite multi faceted fruity floral and blend! Top totes of juicy pear exotic melon…

CheapSmells.com

CheapSmells.com

CheapSmells.com




Jennifer Lopez Love at First Glow 50ml Eau de Toilette Spray

Love at first Glow by JLo takes you back to your first love. The scent described as 'a cloud of innocent sensuality'… The magic moment of…




Jennifer Lopez L.A. Glow 50ml Eau de Toilette Spray

New J. Lo perfume is dedicated to Los Angeles nightlife inspired by the city that provides endless opportunities to get your magical 15 minutes of…




Jennifer Lopez Deseo 100ml Eau de Parfum Spray

A sophisticated and mature fragrance created in collaboration with perfumers Ellen Molner and Jim Krivda. Deseo's notes include watery bamboo…

CheapSmells.com

CheapSmells.com

CheapSmells.com




Jennifer Lopez Love and Glamour 50ml Eau de Parfum Spray

Jennifer Lopez presents her new fragrance Love and Glamour which arrived on the market in autumn 2010. Love and Glamour was created by Honorine Blanc…




Jennifer Lopez My Glow 100ml Eau de Toilette Spray

A new women's fragrance with a complimentary baby story that capture's state of happiness and fulfilment at this special stage in her…




Jennifer Lopez Glow After Dark 50ml Eau de Toilette Spray

Glow After Dark was inspired by the feeling you get when you're out at a nightclub with your friends celebrating and enjoying the nightlife….

CheapSmells.com

CheapSmells.com

CheapSmells.com




Jennifer Lopez Still 50ml Eau de Parfum Spray

This ultra feminine scent is a sheer spicy blend of soft notes and sophistication. Top notes of white pepper sandalwood and musk mix with ultra…




Jennifer Lopez Love and Glamour 75ml Eau de Parfum Spray

Jennifer Lopez presents her new fragrance Love and Glamour which arrived on the market in autumn 2010. Love and Glamour was created by Honorine Blanc…




Jennifer Lopez Glow After Dark 100ml Eau de Toilette Spray

Glow After Dark was inspired by the feeling you get when you're out at a nightclub with your friends celebrating and enjoying the nightlife….

CheapSmells.com

CheapSmells.com

CheapSmells.com