Britney Spears: Believe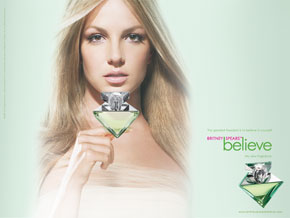 Britney Spears launched a new perfume called Believe in September 2007, just in time for the Christmas rush and it has been selling well despite the fact that she has been in the news for all the wrong reasons.
This is the latest of five perfumes Britney Spears has put her name to for Elizabeth Arden, a long established perfume brand. The others in the Britney Spears range are Curious, Fantasy, In Control Curious and Midnight Fantasy. There is currently up to 60% off Britney Spears fragrances at Cheap Smells.